Business Focused Training
We connect business principles with mastery-level acting principles.
Individuals & Teams
Effective Business Coach in Phoenix, AZ
Experience in business training…
Pro football great Kurt Warner. World Renowned Comedian Frank Caliendo. A-List Actress Sofia Wylie. Billionaire CEO Tomas Gorney. Fortune 50 company Abbvie. National Non-Profit Turning Point USA.
What do all of these people and organizations have in common?
They've all taken their personal and professional lives to the next level through the training and influence of Matthew Dearing and Brian Sweeney.
After a decade of research, 15+ years experience and 1,000+ case studies here's what we know: The skills required to be great in acting are directly connected with success in business and life.
Powerfully organic
How Business Training Started
Early in his coaching career, Matthew Dearing noticed a distinct pattern. His students were not only getting better at acting but also consistently reporting new successes within their professional lives.
Curious, Matthew tested a theory; "learning acting technique has a positive impact on the workplace". As the results poured in, he immediately began reimagining his teachings for maximum impact within a business format.
Matthew opened Dearing Acting Studio in January of 2007 and began coaching his first business clients by the end of that same year.
Plan your next Business Training
Variety of Performance-Based Business Training
Ready to start planning? Schedule a discovery call today!
Below you will find some specifics on the types of business training options we offer.
Private Coaching for Professionals
Private coaching is perfect for professionals who are looking for their own flexible solution to help take their career to the next level. Sessions are customized for each person and adapted according to your inevitable success.
Ideas for topics often worked on: life design, workplace obstacles, advancement and promotional strategies, job interview training, public speaking and more.
Corporate Workshops / Team Building
Our Corporate Workshops are great for teams looking to enhance trust, break through communication barriers, build rock-solid workplace relationships and have a ton of fun in the process. Our corporate workshops extract the most useful Improv exercises that we have transformed into business training gold.
Teams can expect to walk away with more confidence in themselves and each other, a belief in the power of radical honesty, a deeper bond with each other and the organization and a whole lot of fun stories they'll be laughing about for months.
New Ideas & Creativity Workshops
Our New Ideas & Creativity Workshops are for those looking to improve creativity and develop fresh ideas. This workshop is exactly what it sounds like as we have designed the perfect tools that will get your team into a peak state of creativity and idea generation.
Teams can expect to be blown away by the immediate momentum and electric energy of this workshop. Each person will not only walk away with a list of new ideas generated on site but also fun tools to repeat in house, so the well of creativity can be refreshed at any time.
"Anti-Sales" – Sales Training
Our "Anti-Sales" sales training is great for teams who are ready to take their skills to the next level. These sessions teach hyper-listening skills that translate into a better understanding of their customer's needs and wants.
Teams can expect to expand their understanding of what it means to truly listen and how to translate what they have learned to immediately and effortlessly close more sales.
C-Suite & Leadership Intensives
Our C-Suite & Leadership Intensives are the perfect fit for those looking for a way to further develop the leadership skills of their top talent. These intensives respectfully expose weaknesses, build trust and enhance communication skills among the high achievers and powerful personalities within your organization.
Teams can expect to enjoy diving into new concepts and being challenged with various exercises while growing both as individuals and as a leadership unit.
Private Executive Coaching
Our Private Executive Coaching is perfect for top executives looking to maintain and enhance their current edge. This coaching is specifically designed for those who believe in building upon success through consistent 1% improvements.
Ideas for topics often worked on: business strategy, revisiting mission / vision / values, transitional consulting, speech writing, keynote speaker performance coaching and more.
Example Packages
Performance Business Training Packages
We're ready to customize and scale our training based on the unique needs of your business, department or group.
Example Bulk Pricing*
Start Up (1) Average Price: $3,400/Session
Growth (2-4) Average Price: $3,200/Session
Enterprise (5+) Average Price: $2,800/Session
Example Variations
Training Hours: 2hr, 3hr, 4hr, etc.
Training Days: ½ Day, Full Day, Weekend, etc.
Location: In Studio, On Location, Out of State
Group Size: Small (≤12), Medium (12-24), Large (25+)
Private Coaching Rates
Individual private coaching sessions start between $250-$450 per session

10% Discount for 5-9 sessions
15% Discount 11-15 sessions
20% Discount for 15+ sessions
*Workshop pricing varies based on category, training hours, group size, location etc. Below are some common variations and average pricing.
Perform Better
See For Yourself
Elite people who succeed at whatever they do in life–whether it's competing at the highest level, having a successful acting career, or developing a fortune 500 corporation –have one thing in common: They know how to focus on performance.
Everything we do involves performance. Surgeons "perform" surgery. Realtors "show" houses. Executives "present" to the board. We specialize in high level performance training.
This is why Matthew's acting and business coaching has been able to help thousands of people reach their goals and begin mastering their lives through the craft of acting.
The Results
Testimonials
When Blueprint Education first contacted Matt Dearing in 2018, little did we know just how impactful his expertise and influence would rock our organization!
Our initial purpose was to have Matt help our leadership team become more confident public speakers while at the same time, building our team into a unified powerhouse of people who would be ready for new opportunities as our organization continued its growth.
As the saying goes, you have to walk before you can run and our leadership team certainly experienced those awkward and uncomfortable moments in the spotlight, during those impromptus where the words completely escaped our tongues and the panic of feeling "naked" on stage enveloped our psyche.
Slowly through the productive struggles our team endured during those years, we are now well-equipped to handle the unanticipated verbal and nonverbal cues thrown our way. Our team has developed the fortitude to stay strong and assured in whatever environment we walk into.
We've taken full advantage of Matt's intuitive sense of people and situations to know what it takes to be comfortable in being uncomfortable and to always be listening because it's always your turn and it's never your turn.
Blueprint Education heavily relies on Matt Dearing and his incredible support team helping us not only with our leadership team but also through our team building and corporate workshops, C suite coaching, as well as his private executive coaching workshops to finetune our CEO's messages.
We can't even begin to show our gratitude to Matt and his team for their continued support and encouragement over these past years. We've claimed Matt for life!
Mark French
CEO Blueprint Education
Like Liam Neeson, Matt is a guy with a particular set of skills that will help your organization.
Tomas Gorny
CEO Nextiva
To see your daughter finding herself in acting and get more confidence when she leaves has been a huge thing
Kurt Warner
NFL Pro Bowl Quarterback and TV Analyst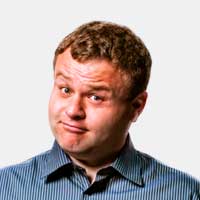 Matt Dearing changed how I look at Acting, and in turn changed my life.
Frank Caliendo
Actor and Comedian
Calendar Invite
Let's Set Up a Time
Leverage agile frameworks to provide a robust synopsis for high level overviews. Iterative approaches to corporate strategy foster collaborative thinking to further the overall value proposition.
Friends
Past Clients
Regardless of industry or company size, Matt can help.