What is a Masterclass?
Masterclass is an experience like no other. An intensive scene study designed to build character, unleash potential and showcase the performing arts at the absolute highest level.
How do you teach Masterclass?
Actors are paired and take a dive deep into extended scenes from Pulitzer Prize winning plays in front of a live studio audience. Masterclass is structured to include multiple months of self guided rehearsal culminating in a 2 days intensive weekend.
What skills are developed in the Masterclass?
Students are pushed to the limit as they develop the discipline required to be a great actor and an amazing human being.
Who should consider taking a Masterclass?
This course is best suited for actors, professionals and next level human beings ready to take their lives and career to new heights. *Pre-requisite skills and audition required.
How do I sign up and what are the details?
The next Masterclass is scheduled for January 27th & 28th 2024. New students must apply and audition to be considered for the course. The cost of Masterclass is $425. If the student is accepted into the class this fee will be subtracted from the class fee. Space is limited. Auditions are due by Friday December 1st 2023.
Masterclass Details
2 Day Class Offered Quarterly
9:00am – 5:00pm
$35 submission fee; $425 total cost
Ages 17+
Past Student Experience
The education and acting training I've received at Dearing has not only applied in my life as an actor, but in my personal life and business life. From 2018 to 2019, my income has doubled and I truly believe it is from the knowledge I received from Matt and his team at the Dearing Acting Studio.
Emily Barber
Actress and Hair Stylist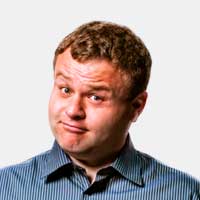 Matt Dearing changed how I look at Acting, and in turn changed my life.
Frank Caliendo
Actor and Comedian
I can't say enough about how wonderful this place is. The teachers expect a lot from you, but that's how you grow! Taking acting classes hasn't just made me a better actor but it has manifested itself into the rest of my life and has helped me become a better person. It's crazy, I know! But that's really what it's done as long as you are willing to put in the work, be willing to fail, pick yourself back up and keep going. And the teachers are there with you every step of the way, holding your hand, helping you grow. I love these guys!
Suzanne Aslam
Actress