I know the question burning in your mind. You're hearing everyone going on and on about the Arizona ESA program and what it means for them. And finally, the collective din has worn you down enough to punch "What is an ESA Scholarship" into that search bar.
I've got you.
Let me start by assuring you…I am the perfect person to talk to you about the new Empowerment Scholarship Account in Arizona. Not only am I a homeschool ESA parent, but our business the Dearing Acting Studio is a proud ESA vendor.
We've seen both sides of this exciting new iteration of the ESA Scholarship.
Beyond this, I am the same woman who looked up wearily from her laptop 2 months ago and said to my husband "There is a learning curve here."
There IS a learning curve involved to become an ESA family. Hopefully, this article will allow you to draft behind me in this racing circuit and save you some time!
The ESA Scholarship has been a wonderful thing for our family, and my hope in writing this information is that it may help you determine if it's also right for you!
Table of Contents
Back to your question:
Arizona ESA: What Is It and Who Qualifies?
First things first. Arizona's ESA or Empowerment Scholarship Account is actually not a new program! Originally available to children with special needs or those with unique circumstances, the expansion has made it a resource for thousands of new families. (If you're reading this, there's a good chance you're one of them!)
But…What IS The Arizona Empowerment Scholarship?
Reduced down to its most simple premise, the ESA is an account. The funding comes from state tax dollars that can now "follow" your student to the best educational setting for them! Eligible students now receive 90% of the State funding that would have gone to the student's district (or charter school) had they elected to participate in the public school system.
This provides options for qualified students to use these public monies in whatever way serves your student best. ESA funds do not count as taxable income and can be used in a myriad of helpful and enriching ways! If your family wishes to utilize a private school or homeschool, the Arizona ESA expansion is a wonderful resource.
So let's talk through a few of the most common questions regarding the Empowerment Scholarship.
Who Qualifies for the Arizona ESA?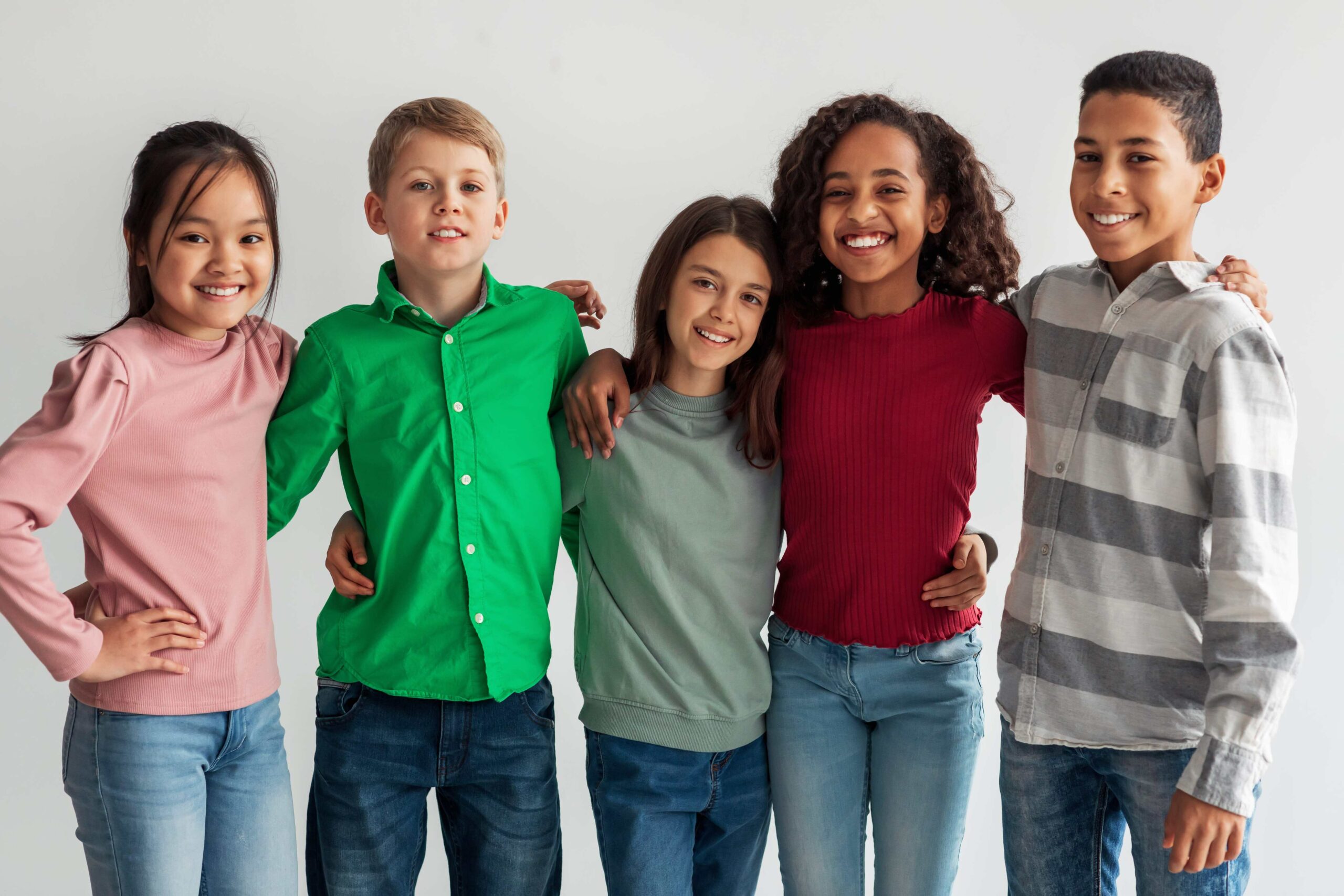 Well…Everyone! Under the Empowerment Scholarship revisions, all Arizona students in grades K-12 are eligible.
There is no income limit or prior-year school requirement. There are no geographic limits! (I'm looking at you, Wickenburg.)
Just as long as it's in the state of Arizona, you qualify. The Arizona Empowerment Scholarship is offered to all K-12 students, plus pre-K with disabilities.
One other important caveat is that no "double dipping" is allowed. In other words, you should not accept an ESA scholarship if you're the recipient of any other state tuition tax credits.
So now you know which students qualify. What about the parents?
Parents will sign an agreement to do the following things:
Educate their ESA students in the subjects of reading and grammar, math, science and social studies. (Although you won't want to stop there with so many amazing curriculum choices!)
Release the school district from its obligation to educate your ESA student.
Not take any other scholarships
Use the money in your student's ESA ClassWallet account for the approved educational materials and supplements.
Arizona ESA Amount: How Much Money Can Students Receive?
There is a slight variance in the amount ESA Scholarship money your family will receive based on age and other factors. However, the average amount is $6,500 – $7,000 per student per year.
Parents and students can access the funds in their account (called their "ClassWallet") for qualifying educational purchases such as private school tuition, homeschool curriculum, educational vendors, tutors, and more!
What if I have more than one ESA student?
Welcome to the club! Once you log in to your ESA account, you can easily toggle back and forth between your student's accounts on the ClassWallet website. Look for the "welcome" menu and click "switch to user."
The only other thing you need is a little more organization in your life! You'll need to make sure you keep track of the purchases made for each individual student.
The reason for tracking is that you're required to upload receipts for every purchase made!
Things like educational games, teaching tools, texts, literature…there's so much wonderful material available for your students. Just make sure you devise an effective way to file your paper receipts (or digital receipts) for your own records.
How Do I Access ESA Monies?
You will be able to access your Empowerment Scholarship Account student's funds through a third-party vendor, ClassWallet. You can log in through esa.azed.gov and access your student's ClassWallet account, or through the Class Wallet page directly.
There are three ways to make purchases through the ESA.
You can purchase the items you need directly and submit for reimbursement.

Families can shop directly through ClassWallet Marketplace. Lots of vendors are available directly through the website. Simply click "Start shopping"!

(For a more detailed article about Arizona ESA ClassWallet, click here. For a ClassWallet video tutorial click here.) You can also pay a private school or service through ClassWallet, if that vendor is registered.

Empowerment Scholarship families can also request a debit card for each student's account to make purchases simple! This is my personal favorite. It ensures that your child's approved vendors get paid quickly and easily.

You will simply upload a receipt into the ClassWallet account for each debited transaction. There is a $10 one-time fee for the debit card. (One note: While you can use the debit card for most purchases, you cannot use it directly to pay private school tuition fees.

That would be done inside the ClassWallet portal!) Just make sure to stay on top of those receipt uploads! After 20 transactions if you have failed to submit your receipts, the card will be deactivated. It really only takes a minute once you get the hang of it, I promise.
At the time I'm writing this article, the department is still adapting to the expansion so I will say from personal experience that the easiest ways to pay are the ESA Debit Card and reimbursements.
This may change in the coming months as systems continue to be refined. Currently, ClassWallet is moving a little bit slow on vendor payments (30+ days), so using the debit card has been the smoothest way to pay vendors at this time.
How Can The ESA Funds Be Used?
Now, on to the fun part. There is so much flexibility built into the ESA Scholarship!
Once you apply and are accepted, there is a short waiting period for your ClassWallet to be funded. This process happened very quickly for our family.
ESA Scholarship families are required to provide instruction in the following subjects: Reading, Grammar, Social Studies, Math and Science. The curriculum you use is entirely up to you!
Starting Suggestions for Homeschool Curriculum
I've been homeschooling since my eldest (now 10) was in kindergarten. Since then I've come across a number of terrific curriculum choices that could fill an entire blog!
That said if you're looking for a place to start I can confidently recommend any of the following as a start to your search. This list is by no means exhaustive! A simple internet search will provide countless others.
All-In-One-Boxed Curriculum:
Memoria Press, My Father's World, Sonlight, Simply Charlotte Mason, A Gentle Feast, Teaching Textbooks, Ambleside Online
Math: Beast Academy (math), Math-U-See, Horizons Math, Saxon
History: Story of the World
Reading: All About Reading
Language Arts: Brave Writer, Logic of English
Spelling: Traditional Spelling, Spelling Workout
Science: Science In The Ancient World, Apologia
Again, this is just a jumping-off point! I can (and just might) do a whole blog post just devoted to this topic.
There are marvelous curriculum choices for poetry, Shakespeare, Spanish, Logic, Literature, Christian Studies, and more that have become central to our personal homeschool.
My oldest two homeschool students are currently in their second and fourth years of Latin (for my 3rd and 5th graders respectively). The breadth of their learning extends way beyond the required categories. Yours will too, trust me. It's so wonderful to see where a student's natural curiosity blossoms!
Also, remember that the Arizona Department of Education ESA funds can be used for enrichment activities!
What things matter most to your children? My oldest son, for example, is currently receiving instruction in the form of swim lessons, private drum lessons and twice-weekly acting classes.
My daughter is currently taking piano lessons, ballet lessons and acting classes.
What will this look like in your house?
Part of what makes homeschooling such a wonderful option for so many is that your students will have more time to spend in the areas that they care about the most!
ESA Homeschool Allowable Enrichment Activities
If you're wondering what other categories of spending are allowed, here's a helpful list from azed.gov.
Assistive Technology Rentals (special education students only)
Assistive Technology Purchases (special education students only) 
Associated Good (special education students only) 
Braille Translations (special education students only)
Curricula
Educational Materials/Items
Educational Psychological Evaluations (special education students only)
Educational Therapies and Services (special education students only)
Educational/Psychological Evaluation (special education students only)
Instrument Rental
National standardized testing
Online Learning Program
Paraprofessional (special education students only)
Post-Secondary (college/university)
Post-Secondary Expenses
Reading Books
Services by a Public School
Subscription Annual
Subscription Monthly
Subscription Quarterly
Supplemental Material (required or recommended by the curriculum)
Tuition for Life Skills/Vocational (special education students only)
Tuition for Private Schools
Tutoring (core subjects: grammar, math, science, social studies, reading)
Tutoring (specific subjects: PE, music, art, karate, gymnastics, etc.)
Tutoring (non-academic)
Uniforms (must be purchased from or through a school or a vendor that the school recommends or requires)
There you have it! Right down to the uniforms! And even if you are a homeschool family like us, you may find yourself using this category! We are a part of two wonderful homeschool co-ops in the Paradise Valley / North Phoenix area, and one of the two requires a uniform for students ages 4 and up.
Can ESA Monies Pay for Private Schools?
If you're specifically wondering about applying ESA funds toward private education the answer is YES you can!
How to Set Up an Arizona Empowerment Scholarship Account
If you didn't apply this fall, that's just fine. Empowerment Scholarship Account (ESA) applications can be submitted any time during the year! Applications are usually processed within 30 days. I believe my application took just over two weeks, and they are continuing to refine the process all the time.
If any part of the following process gets confusing, just remember this: You can always submit a HelpDesk ticket at any time, or contact the ESA Support Line at (602) 364-1969.
I've called the helpline for the ESA and ClassWallet, and it's basically a "Cheers" situation now. Everybody knows my name. (I'm kidding. But I am very glad they're so available to help with questions as they arise.)
Most students are going to apply under the heading "Universal". Stay with me now.
This is the category for all students from kindergarten through 12th grade with or without a disability. In order to complete your application, you'll need a few things on hand.
Documentation You'll Need
Student's Birth Certificate – The Arizona ESA applicant must have their name on the birth certificate (or other documentation). If a name change has taken place, documentation of the legal name change should be included!
Proof of Residency Document – You've got lots of options here, friends. Here's a completely NOT exhaustive list of your choices:
Your valid AZ driver's license or Arizona ID card
Valid Arizona motor vehicle registration
Valid Arizona Address Confidentiality Program authorization card
Property Deed / Warranty Deed
Mortgage documents
HOA documents
Property tax bill
Rental agreement or lease (including Section 8 agreement or off-base military housing)
Utility bill (water, electric, gas, cable, phone)
Bank or credit card statement
W-2 wage statement
Payroll stub
Certificate of tribal enrollment (506 Form) or other identification issued by a recognized Indian tribe located in Arizona
Other documentation from a state, tribal, or federal agency (Social Security Administration, Veterans' Administration, Arizona Department of Economic Security, etc.)
For Reservation addresses: Physical address verification letter from a fire department, police department, tribal agency, or Chapter House
Temporary on-base billeting facility (for military families)
We submitted a water bill along with our ESA application and it was very easy to do! Once your application is processed, you will receive an email with a contract for you to sign.
Before you give your signature, remember a few things.
Homeschool Affidavits A.R.S.§15-2402(B)(5) states that parents of an ESA student not file an affidavit of intent to homeschool. Depending on your county, you may need to revoke your existing affidavit if you have one. Reach out to your county superintendent's office to see if this applies to your student.
Once you sign your Arizona ESA contract, that is your official agreement that you will fulfill the educational requirements stipulated by law.
Now you're an ESA family!
If you decide to become an ESA Scholarship family, you have a lot of (fun!) decision-making ahead of you as you consider what school setting, curriculum and services will be of the most benefit to your children! Some of the most exciting decisions we've gotten to make as a family are in the enrichment and tutoring categories.
Acting Classes, like the kids and teens program at the Dearing Acting Studio, are an approved use of Empowerment Scholarship Account funds.
The acting programs we offer are considered tutoring in the arts! This is great news if you have a student who has ever thought about acting on stage or on camera.
It's also great news if you have a child who is struggling with feeling shy. Improvisation is a fantastic way to help build confidence in public speaking, performance, and overall communication!
Kid Classes at Dearing Acting Studio