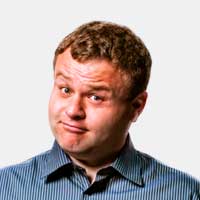 Matt Dearing changed how I look at Acting, and in turn changed my life.
Frank Caliendo
Actor and Comedian
Thank you Matt for being there to give me guidance and opening my eyes to how much more I can learn to be a better actress.
Sofia Wylie
Actress and Model
Professional
Business Training
We connect business training with mastery level acting because quite frankly, it works.
Business training available in virtual online format:
Executive Workshops
Leadership Intensives
Sales Training
Can't say enough about Dearing and what everyone did for us. To see your daughter finding herself in acting and get more confidence when she leaves has been a huge thing.
Kurt Warner
NFL Pro Bowl Quarterback and TV analyst
The education and acting training I've received at Dearing has not only applied in my life as an actor, but in my personal life and business life. From 2018 to 2019, my income has doubled and I truly believe it is from the knowledge I received from Matt and his team at the Dearing Acting Studio
Emily Barber
Actress and Hair Stylist
Acting Is My Day Job
7 STRATEGIES TO
MARKET AND MAKE MONEY AS AN ACTOR
Online Courses, Scene Study, Commercial, Monologues, Improvisation & More
Enroll In Online Acting Courses
Private Acting Lessons and Actor Self Tapes
Find Your Acting Coach
Dearing Concept Training For Business
Get Next Level Business Training
Arizona's Premiere Summer Camp Experience Valleywood Movie Camp
Enroll For Summer Camp
I love, love, love the online acting classes! It has crossed my mind to move to Arizona for the classes!
Gina West
Texas Actress and Online Acting School Student
It's incredible how the virtual and online acting classes at Dearing Acting Studio are an experience and not just another zoom link.
Nick Milotta
Actor and Virtual Acting Student
READY TO START YOUR ACTOR TRAINING?
Visit
10806 N 32nd St
Phoenix, AZ 85028
"Act with Passion" in your acting classes, online courses, business training and summer movie camps right here in Phoenix, Arizona or wherever you are!